Arthur Festivals
Arthur, Illinois
Amish Country Spring Quilt Show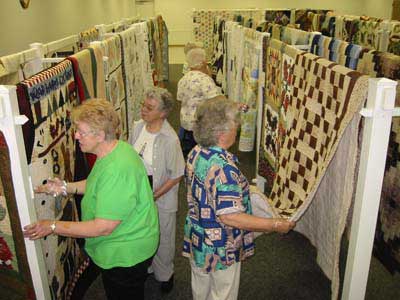 From what started out as a one store exhibit, the Annual Arthur Quilt show has grown to a multi location show that hosts visitors from across the Midwest. With Arthur's location in the quilt friendly Illinois Amish Country, the quality of quilts in this show is outstanding. The show is a competitive event for quilt enthusiasts with up to 100 quilts on display. There is a small admission charge to see the show but is well worth the price.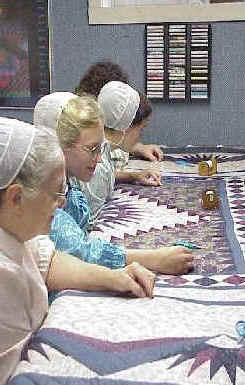 The quilt show also features a large quilt auction on Saturday. Additionally we will have quilt classes, quilt/needlecraft and other vendors at the show itself and other displays downtown in the Gazebo Annex. Additionally the stores downtown will have a "Quilt Walk" beginning April 15 thru the Quilt Show that will have hundreds of quilts on display. Now include the shops selling quilt supplies in and around Arthur and you have all the reasons you need to visit Arthur in late April and early May.
Read more about this year's show, and if you are a quilter yourself you might want to use the form on the following pages to enter your own masterpiece.
More on the Arthur Quilt Show or the QUILT AUCTION including becoming a consignor or vendor at this year's show..
Events & Festivals
Arthur Events Calendar
Subscribe