Arthur Festivals
Arthur, Illinois
Central Illinois Bragging Rights
KCBS BBQ Competition
The second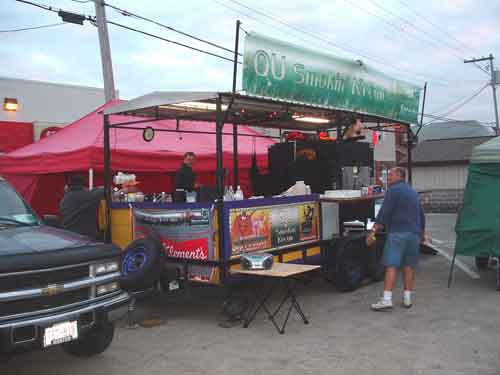 weekend every October bring 40 plus top flight competition BBQ teams from all over the country to Arthur for the CIBR-BBQ.
Wood smoke fills the air downtown as large and small smokers fire up to cook some of the most mouthwatering "Q" in Illinois.

Vying for cash prizes totaling over $9000, award winning teams compete in this Kansas City Barbecue Society competition. Amateur teams compete in the WMCI Thrill of the Grill Competition alongside the larger trailered smokers and live-on-the-road national champions.

Come mingle with the pros. They all like to talk and they will share some secrets!
And if you're going to visit... come hungry! We've got award winning vendors waiting with ribs, wings, pulled pork and some of the best tasting brisket you've ever eaten!

We have craft and special food vendors, special activities for the little ones, at the same time downtown.


This is another big event in Arthur with lots of competition teams and lots of visitors and needs its own website. For CIBR-BBQ event details, entry forms , and vendor information, check our special BBQ event web at www.CIBR-BBQ.com
Events & Festivals
Arthur Events Calendar
Subscribe