Arthur Festivals
Arthur, Illinois
Other Smaller Events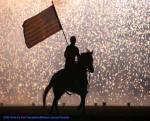 By small events we mean ones that may or may not occur year after year and may not attract thousands of people.
Every week there are fund raisers, auctions and benefits happening in the Arthur area. These events are not just for the locals. In fact, visitors are encouraged to attend and mingle with us. Good food, or unique opportunities to find handmade items to take home.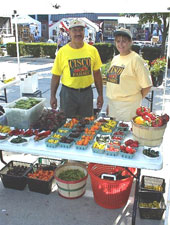 And don't forget the small town sports. In season, basketball, volleyball, football and baseball games all offer you the opportunity to kick back, watch and relax. During the warm months there is almost always a pick-up softball/baseball game taking place at one of Arthur's three baseball diamonds.
On the third Saturday of each month the Gazebo Annex host the Arthur Third Saturday Market in downtown Arthur. The 3rd Saturday Market features crafts, food, and more and during the summer months features produce. Test Click here for more information about the 3rd Saturday Market.
We're working on incorporating these smaller events into our Event Calendar. There are a lot listed but often we don't get the info in time to update the web. So, first check the calendar and then, if you have a close-by date in mind to visit and are looking for something special to do that will give you the real flavor of small town American life, just ask ahead or when you arrive.
Events & Festivals
Arthur Events Calendar
Subscribe